EXCITING TRAINING OPPORTUNITY!
CBT Skills Program Seeks Family Physician Facilitators. Explore full details below, including how to apply.
THE PROGRAM
The Cognitive Behavioural Therapy (CBT) Skills Group Program an innovative mental health program to support patients within primary care. The MSP-funded, physician-led program supports adult patients to improve their mental health. It's a self-management course, delivered as an 8-week series of 90-minute group sessions, targeted at anxiety, depression & stress. It integrates basic neuroscience concepts with introductory mindfulness & cognitive behavioural therapy skills. ~ The program has helped thousands of patients across the province & 93% of completers report confidence in their ability to manage mental health symptoms.
THE TRAINING OPPORTUNITY:
As part of the program's provincial spread, family physicians within select regions will be recruited to be trained as facilitators. Through the CME accredited advanced facilitator training program, which is longitudinal over 6-18 months, these physicians will become equipped to deliver the program as laid out in the CBT Skills Workbook, for virtual groups and/or in-person groups in the region.
Click the Physician FAQ link below for complete details – including the training, CME credits, and how physician facilitators offer the program once trained.
GET INVOLVED NOW:
Click to enroll in the CBT Skills Physician Wellness Group, the prerequisite for advanced facilitator training. This CME-accredited, 8-week course is designed to provide practicing BC physicians with education & training to support their own mental well-being through evidence-based self-management strategies. Once completed, the opportunity to apply for advanced training will be available. Find out more & sign up at:
Plus…
REFER YOUR PATIENTS TO THE CBT SKILLS PROGRAM:
Physicians & NPs across BC can refer patients to the CBT Skills program directly. Patients then enroll & participate online (with little to no waitlist!) Provider resources available for your reference:
Read the BCMJ article on the Effectiveness and accessibility of virtual Cognitive Behavioural Therapy Skills Group medical visits during COVID-19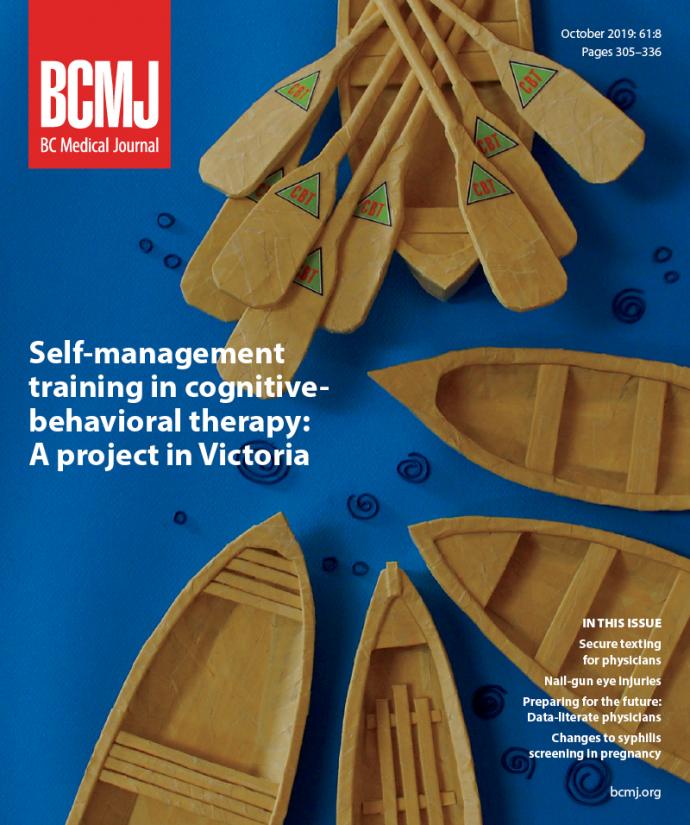 Read the BCMJ article on the success of the CBT Skills Program and find out how it could benefit you and your patients.