CBT Skills Provincial Spread Project
Mental health conditions are the leading cause of disability in Canada, yet also among the most underfunded health care services. A survey showed family physicians provide approximately 80 per cent of Mental Health and Substance Use (MHSU) care.
In 2015, a small group of physicians in Victoria came together to develop a group program to offer equitable, accessible, and timely evidence-based mental health treatments for early intervention on a large scale. The original curriculum drew on concepts of Cognitive Behavioural Therapy (CBT), weaving in aspects of mindfulness, emotion regulation and Acceptance and Commitment Therapy.
Supporting patients when their symptoms require only minimal intervention not only reduces downstream costs, but also empowers patients to self-manage their symptoms.
Shared Care and the Victoria Division of Family Practice supported this team to collaboratively build a curriculum targeting primary care patients that capitalized on physician facilitators. As communities around BC became interested in launching similar initiatives, the Shared Care Committee selected the program for provincial spread.
What makes spread possible?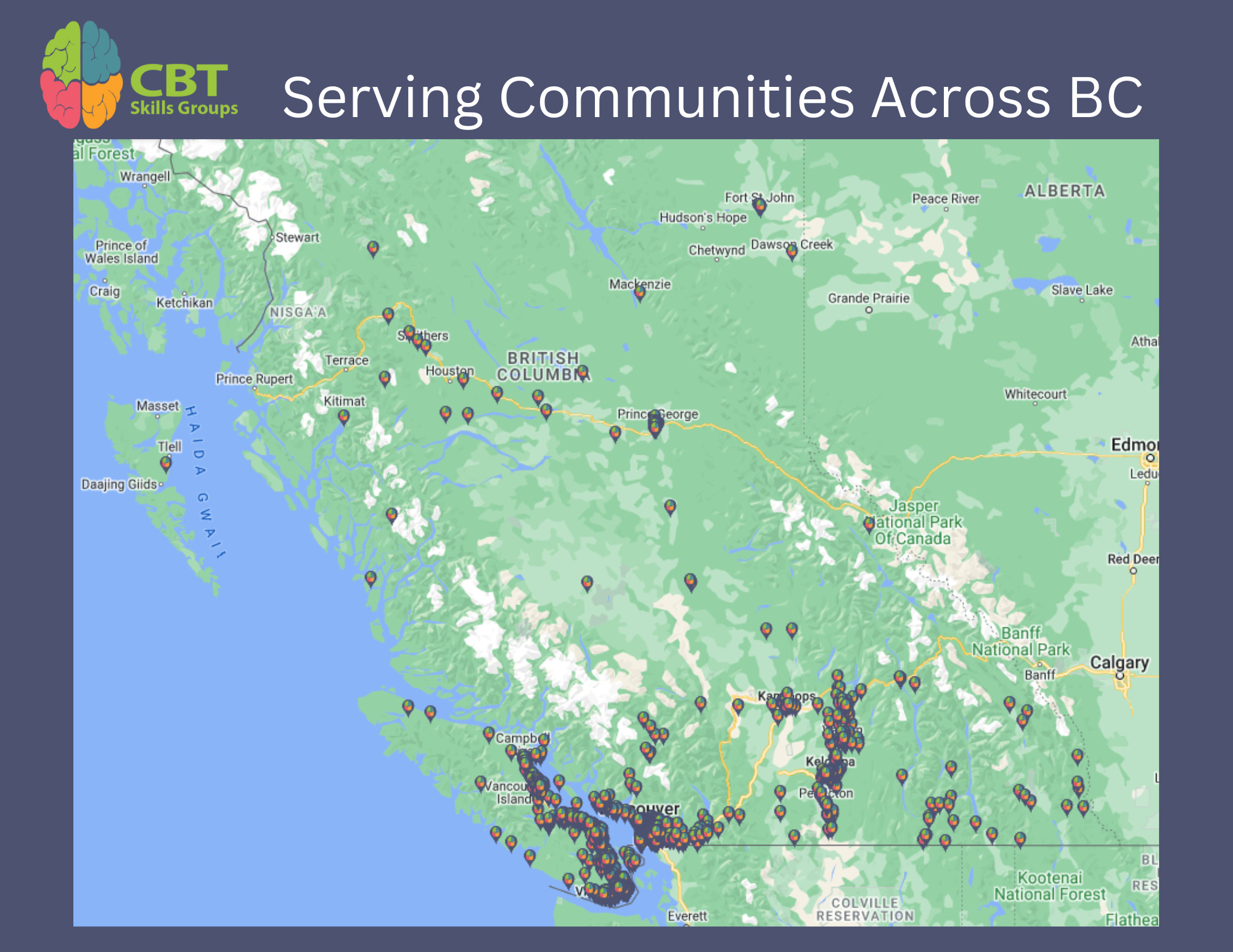 Where CBT Skills Groups Fit In Our System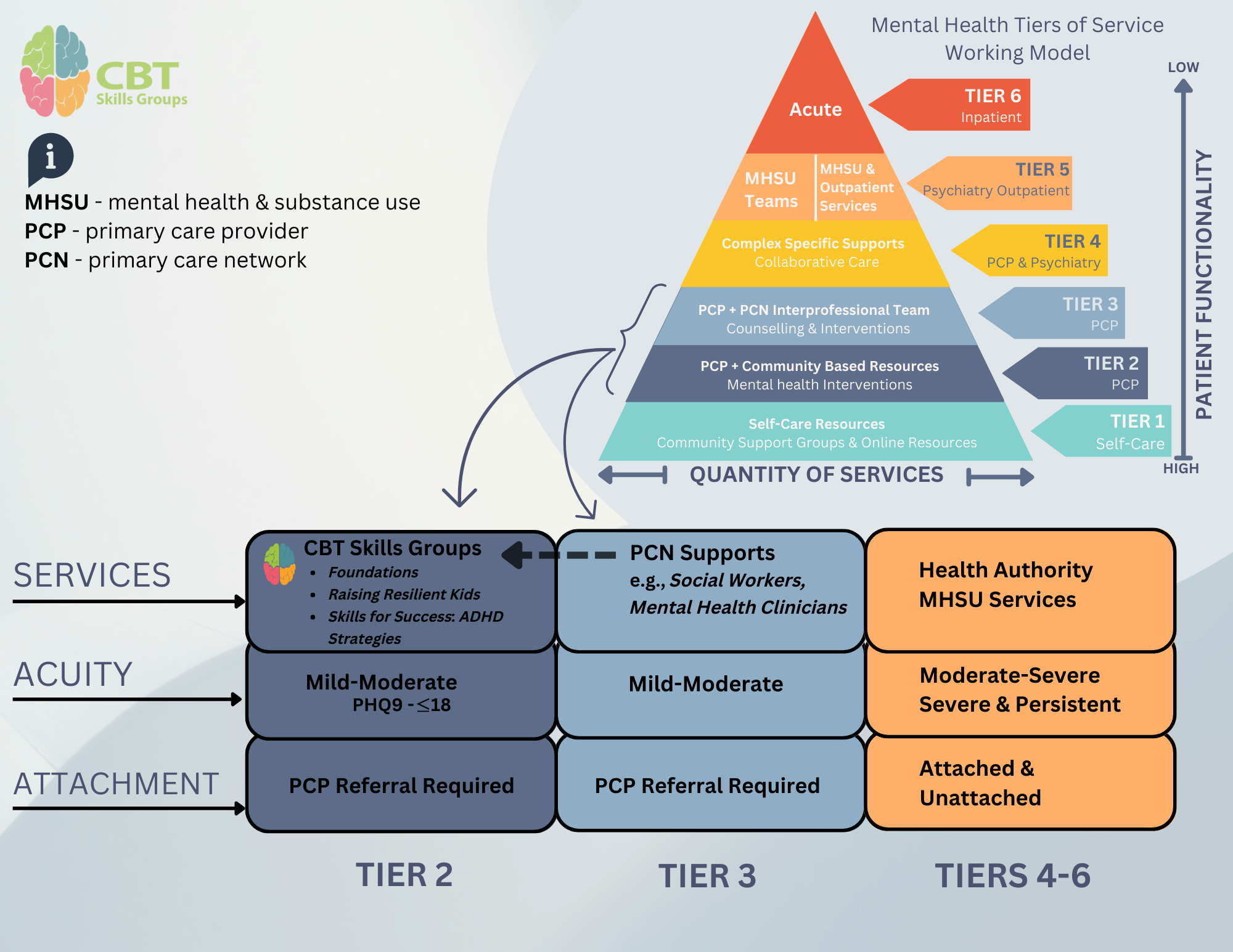 Provincial Quarterly Reports
Reichert & Associates, in partnership with the CBT Skills Groups Society and UBC-CPD, produces quarterly reports that outlines the project outcomes. If you have any questions about the evaluation of this initiative or these reports, please contact Lisa Demers. 
Learn More
If you are a physician who is interested to learn about how to refer or how to become a facilitator find out more HERE. If you are a mental health clinician/allied health provider and you are interested to learn more about our groups and the content covered, please preview the workbook. If you are administrative support for a mental health program within a Health Authority or Primary Care Network and you would like to create pathways for integrating patient care, please contact Christine Tomori .