Our Model



The CBT Skills Groups Society is a group of physicians who use group medical visit fee codes to provide mental health skills training through the publicly-funded health care system, offering both virtual and in-person groups, across the province. The revolutionary delivery model developed by the Society offers participants a choice of groups via a single referral centre for the province, and a provincial schedule. In this way, a small number of trained facilitators, supported by a lean not-for-profit organizational team, is able to offer a sustainable, high-quality, accessible service. These programs are reducing the burden on primary care providers, who have often had few resources to offer patients with mild- to moderate- mental health concerns.
How are groups delivered?
The Cognitive Behavioural Therapy (CBT) Skills courses are taught as a series of classroom-like sessions that provide psycho-education and skills training class for adults, aged 17.5 and older. Participants learn through a consecutive series of 90-minute sessions (in-person or online), with 15 adult patients per group. There are usually eight sessions per course, although course duration varies from 4-10 sessions. The Foundations course teaches practical tools to recognize, understand, and manage patterns of feeling, thinking, and behaving, with the aim of improving participants' self- efficacy and mental health, guided by a comprehensive workbook.
Designed by psychiatrists in 2015 and taught by physicians, this course integrates neuroscience, mindfulness and cognitive behavioural therapy skills and concepts. 
​
A small program

 

is able to

 

offer a BIG service!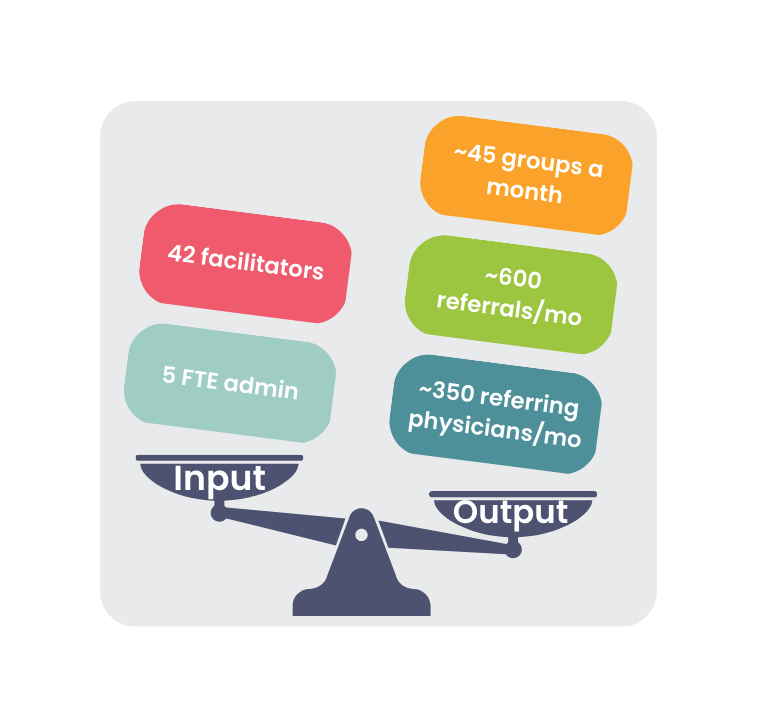 Equity, Diversity, and Inclusivity
We embrace equity, diversity, and inclusivity and are transforming our program to reflect our values. We envision a program where all group participants can connect with and see themselves reflected in the content taught and feel a sense of community in group. To obtain this vision, we have mindfully reviewed and modified our workbook and translated the core concepts we teach into multiple languages. As we train new facilitators, we are actively recruiting physicians with a variety of backgrounds, experiences, and viewpoints so that participants can join a group that enhances their sense of safety and support. We are also expanding our menu of group options so participants can choose a group with whom they relate to (e.g., new parents, women-only, LGBTQIA2s+) and commit to continuing to offer more.
Read more about how we are integrating equity, diversity, and inclusion in mental health care.
How CBT Skills Groups Fit Into Our System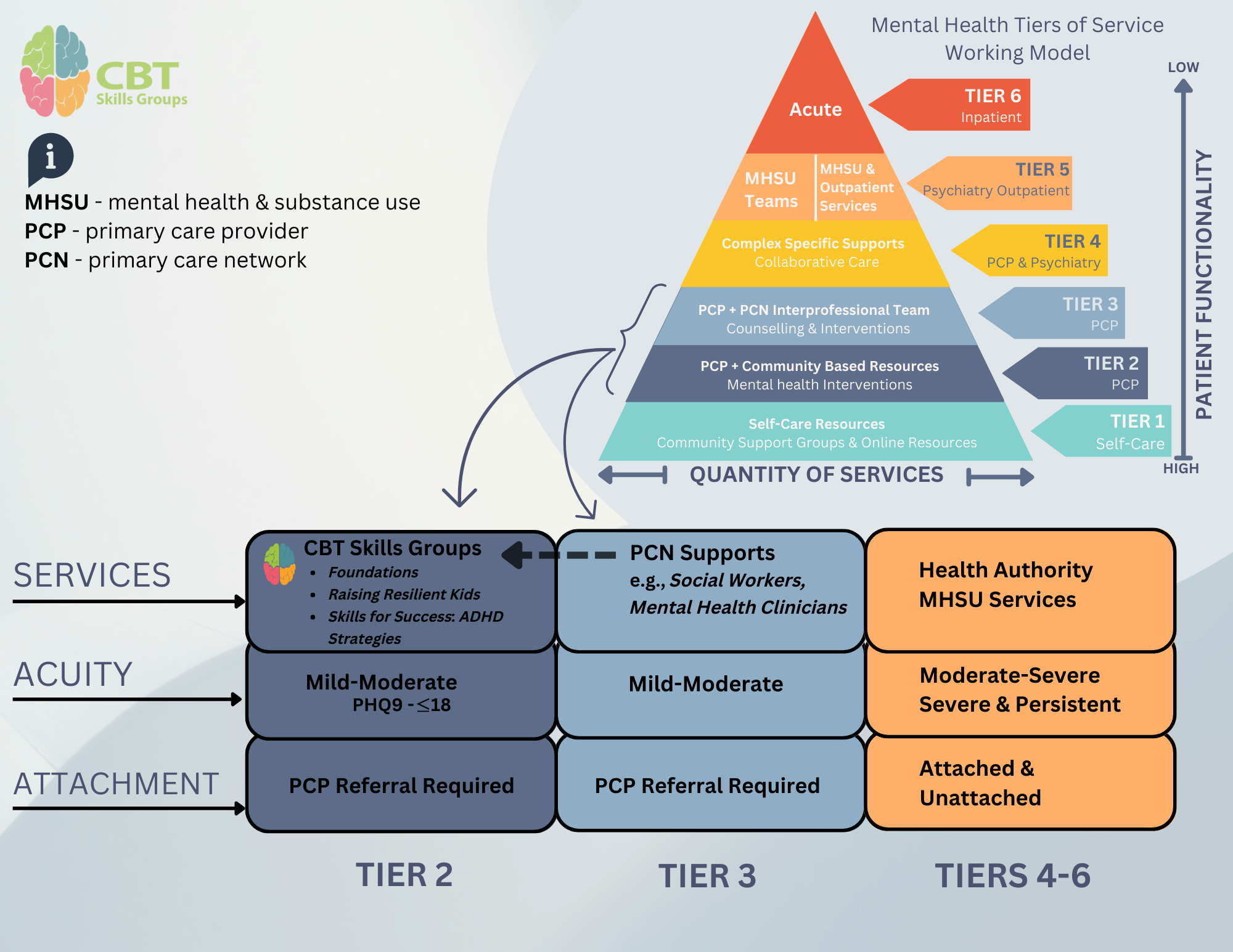 If you are a physician who is interested to learn more about how to refer or how to become a facilitator find out more HERE. If you are a mental health clinician/allied health provider and you are interested to learn more about our groups and the content covered, please preview the workbook. If you are administrative support for a mental health program within a Health Authority or Primary Care Network and you would like to create pathways for integrating patient care, please contact Christine Tomori .
Learn More
Read the BCMJ article on the Effectiveness and accessibility of virtual Cognitive Behavioural Therapy Skills Group medical visits during COVID-19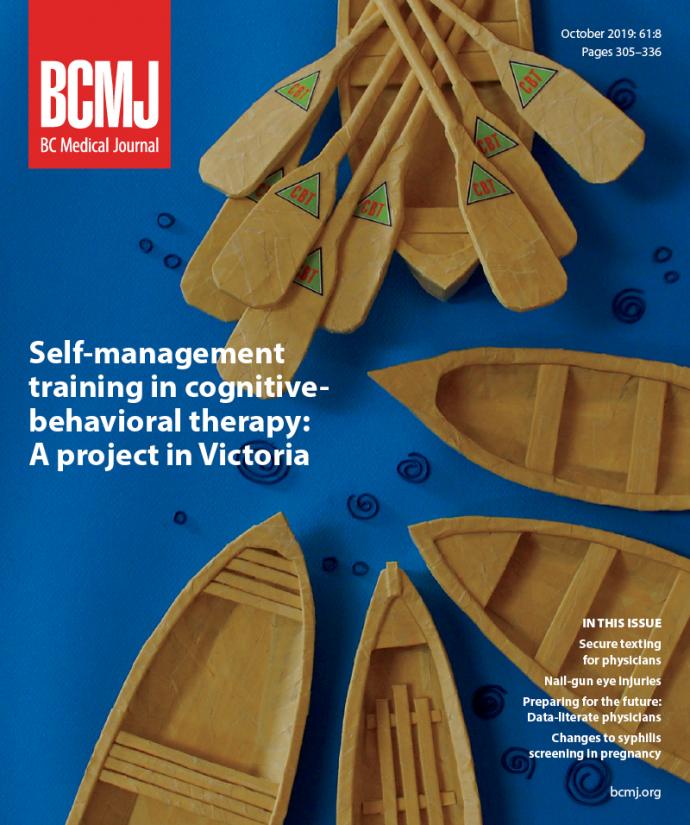 Read the BCMJ article on the success of the CBT Skills Program and find out how it could benefit you and your patients.